Thanya Thai Cuisine
33-47 Francis Lewis Blvd, Flushing, NY 11358
Order now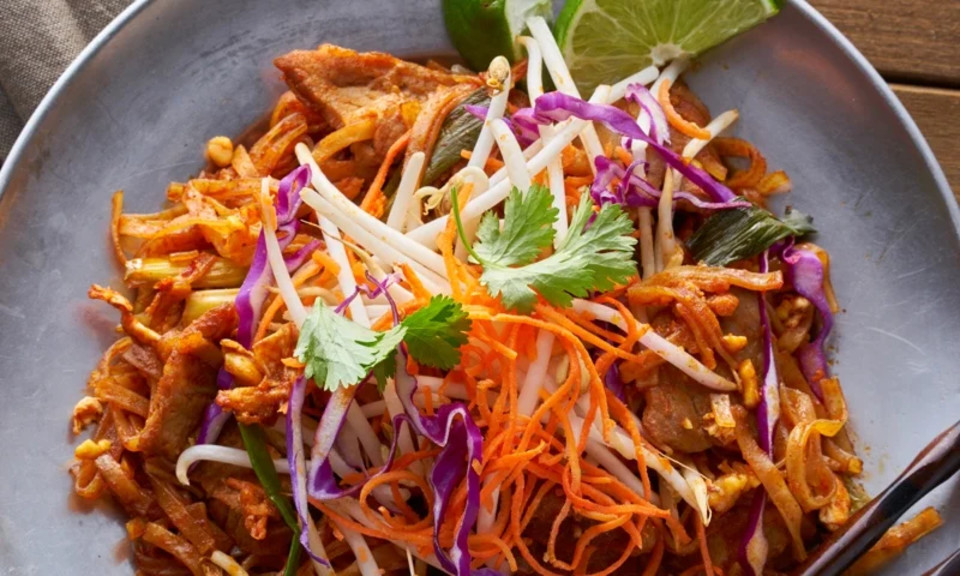 Christina
I have literally ordered here once a week since I first tried them a little over two months ago .

Thanya is always on point, quick and yummy.

Side note - I have a food sensitivity to raw onion , and items I order I always ask that this item is omitted. I forgot to add this notation on my order last week- thanya actually called me to ask if that was intentional , to make sure they didnt add onion to dish- how amazing is that !!!!

Ps they opened an Indian Thai fusion restaurant that I will definitely be trying as well :)
Wendy
The food from heres always amazing - not greasy or oily at all which tends to happen a lot with a majority of restaurants. My favorite is the dumplings! But I have to say I was especially amazed with the delivery - my meal came in 25 minutes!! Thank you so much :)
Rebecca
My new favorite thai in this area. Food has a home-cooked taste, not doped up for tourist tastebuds. Reasonable prices, too. Recommend.
Annemarie
LOVE LOVE LOVE this place. Food is awesome a lil pricy but worth the extra few bucks! Would recommend if you are a fan of Thai
richard
Best Thai food in the neighborhood. Always on time, hot, and tasty. Don't miss the pad see ew - my favorite noodle dish.
norma
There is so many sushi spots around the area, it's great to have a Thai restaurant to choose from. The sauce on meal was delicious. I should have ordered 2 servings :) I was dreaming of Pad See Ew. Yummy! Hands down!!
Sidney
My go to Thai place!! The food is great and they deliver pretty quick. I recommend the Curry Puffs, drunken noodle and the Salmon dish w/ mango.
Aman
Best thai food ever!!! i had the drunken noodles with chicken and the veggie curry puffs.... this is my new go to place for thai :)
Gerard
thanya is always a good choice for thai food at a bargain price. they are very fast in delivery and the food is top notch
KATHERINE
My first time trying this Thanya Thai Restaurant. The spicing is great. The food was awesome and the pricing is fair.
About us
Asian, Dinner, Lunch Specials, Thai
Today

Delivery: 11:30 AM - 9:15 PM

Takeout: 11:30 AM - 9:15 PM

Delivery

Tuesday:

11:30 AM - 8:45 PM

Wednesday:

11:30 AM - 8:45 PM

Thursday:

11:30 AM - 8:45 PM

Friday:

11:30 AM - 9:15 PM

Saturday:

11:30 AM - 9:15 PM

Sunday:

11:30 AM - 8:00 PM

Takeout

Tuesday:

11:30 AM - 8:45 PM

Wednesday:

11:30 AM - 8:45 PM

Thursday:

11:30 AM - 8:45 PM

Friday:

11:30 AM - 9:15 PM

Saturday:

11:30 AM - 9:15 PM

Sunday:

11:30 AM - 8:00 PM